Revitalize Your Body and Mind with Full Body Detox and Ayurveda Retreat at Brahamyoga, Rishikesh
Harmonizing the nectar of yoga with the wellness of Ayurveda, Braham Yoga is presenting a unique seven-day workshop in the birthplace of yoga, Rishikesh. The seven-day retreat workshop is focused on the internal and external cleansing of the body and unifying the three aspects of our life, i.e. body, mind, and soul in a strong embrace of bliss, contentment, and good health. Taking up multiple forms of cleansing proven by Indian sages and saints, the practices are conducted regularly to achieve the desired results. Breathwork, yoga, meditation, Ayurveda cleansing, emotional release techniques, reformative lifestyle techniques, positive discussions, etc are on the table for our guests to explore and indulge in.
Highlights of the Detox Retreat
Fire ritual to ward off any evil, negativity, and obstacle in the way of the participants.
Ayurveda detoxification therapies (panchakarma) with Ayurveda massages, Patrapinda, Udvartanam, Shirodhara, Enima, and Katibastietc, according to body analysis and identification of body type, ailments, etc under the supervision of Ayurveda Doctor.
Yoga-pranayama and meditation Classes every day to open up the choked areas of the body.
Meditation practices like Trataka or Yoga Nidra for de-stressing and for mental relaxation.
Emotional release techniques.
7 days/6 nights accommodation with ayurvedic/yogic food.
Evening walks near Sacred River Ganga and worships with music and fire.
A trip to Kunjapuri temple/waterfall or Shiva pilgrimage to connect with higher energy.

Why choose us?
We have created a customized Detox Program for everyone by analyzing our guest's limitations, strengths, and body energy levels to balance the imbalanced pillars on which our life runs successfully.
Apart from understanding one's body, we come face to face with your ailing habits and various techniques to rectify them and lead a high-quality life.
This ayurvedic retreat works on stress levels and allows clients to convert their holiday in India or Rishikesh into a fitness program.
Emotional, physical, and mental levels are churned to bring out the negativity that is healed at hand.
Apart from the negativity being recognized, healed, and thrown out, positive form of benefits starts to manifest.
The genuine and learned teachers of Braham Yoga School consciously work with individuals to accept and work towards a positive life. Meditation and YogNidra further form a necessary part of the retreat.
This 7-day detox yoga retreat at brahamyoga Rishikesh teaches you how to deal with lifestyle, bad habits, unhealthy food, and unwanted things through various yoga asanas, meditation, pranayama, ayurveda therapies, relaxing therapies, detoxification therapies, yoga detox tea, yogic food, and ashram like living.
Take a 7-day break from your life to improve yourself for a better life ahead.

Benefits you will see after the Retreat
There are several benefits you will see in your body after the completion of this Ayurvedic retreat in Rishikesh. Some of which are:
Numerous toxins and impurities are removed from the body
The immune system becomes strong
Improves digestion and promotes weight loss
Numerous toxins and impurities are removed from the body
Increases energy levels
Enhances mental clarity and focus
Promotes healthier skin and hair
Reduces stress and anxiety levels
Encourages healthy habits and lifestyle changes
Promotes more profound relaxation and better sleep
Allows for personal growth and spiritual development
Together, a Detox-Wellness Retreat at Brahamyoga in Rishikesh can provide a holistic approach to wellness, promoting physical, mental, and spiritual health.
What our clients say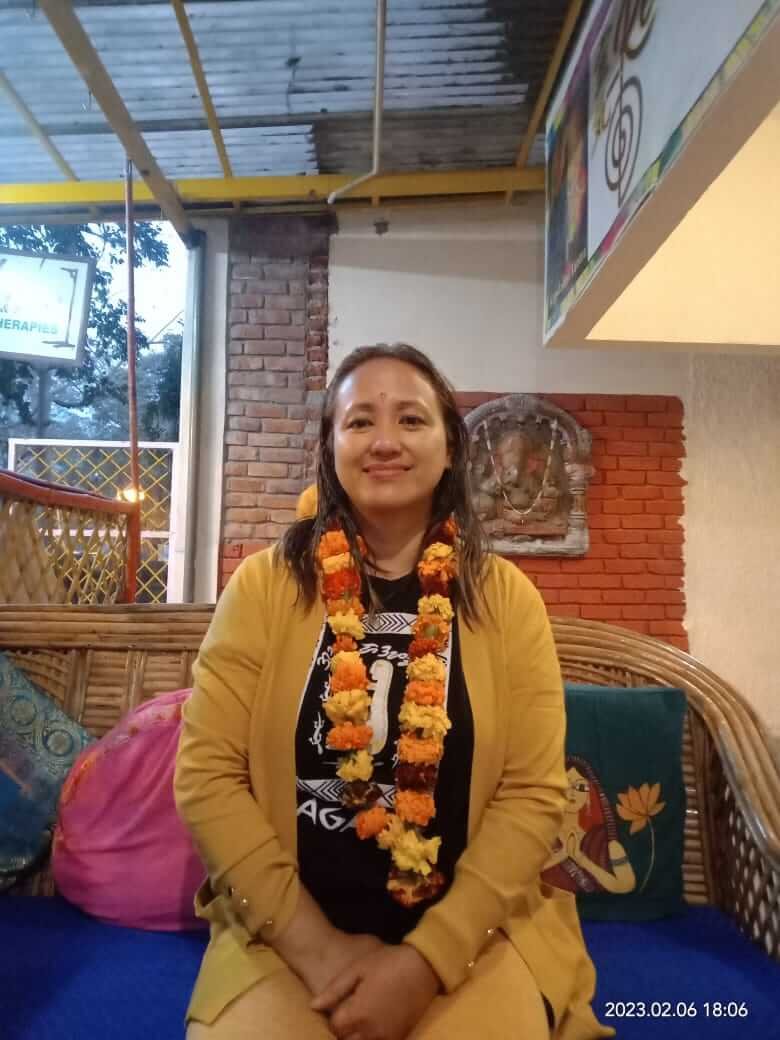 Joan D- United States
My feet brought me to this place by the River Ganges after a random web search for ayurvedic retreats in India. I prebooked for the 7-day Ayurveda Detox treatment, which I thought would be a good treat for my physical/emotional & mental hygiene after years in pandemic mode. The taxi ride from Delhi to Rishikesh was easy & comfy arranged by Braham Yoga. Upon arrival, I was happily welcomed and settled into my room then started my treatment the same day. Overall the 7-day program did not disappoint me, It was a feel-at-home moment, I easily bonded with all the therapists and Deepak. Aside from the personalized treatment plan is always a good conversation with the team. Off-treatment would be an enjoyable walk on both sides of the river just partaking in the good vibes of the people and the environment. Part of the program is a trip and trek up the hills, the inhalation of the Himalayan breeze added to the nourishment of both the body and the soul, and connection with creation is felt and even more rewarding. At the end of the program was a gush of emotional release matched with so much joy. You have to experience it! I returned to my daily grinds very much rejuvenated and very grateful. Thank you Braham Yoga treatment team for the passion you put into your work, best word is I feel good. I would not mind doing the other treatment modalities they offer. For the quality of the treatment, I would do it again, all reasonably. Feeling well is priceless after all 🙏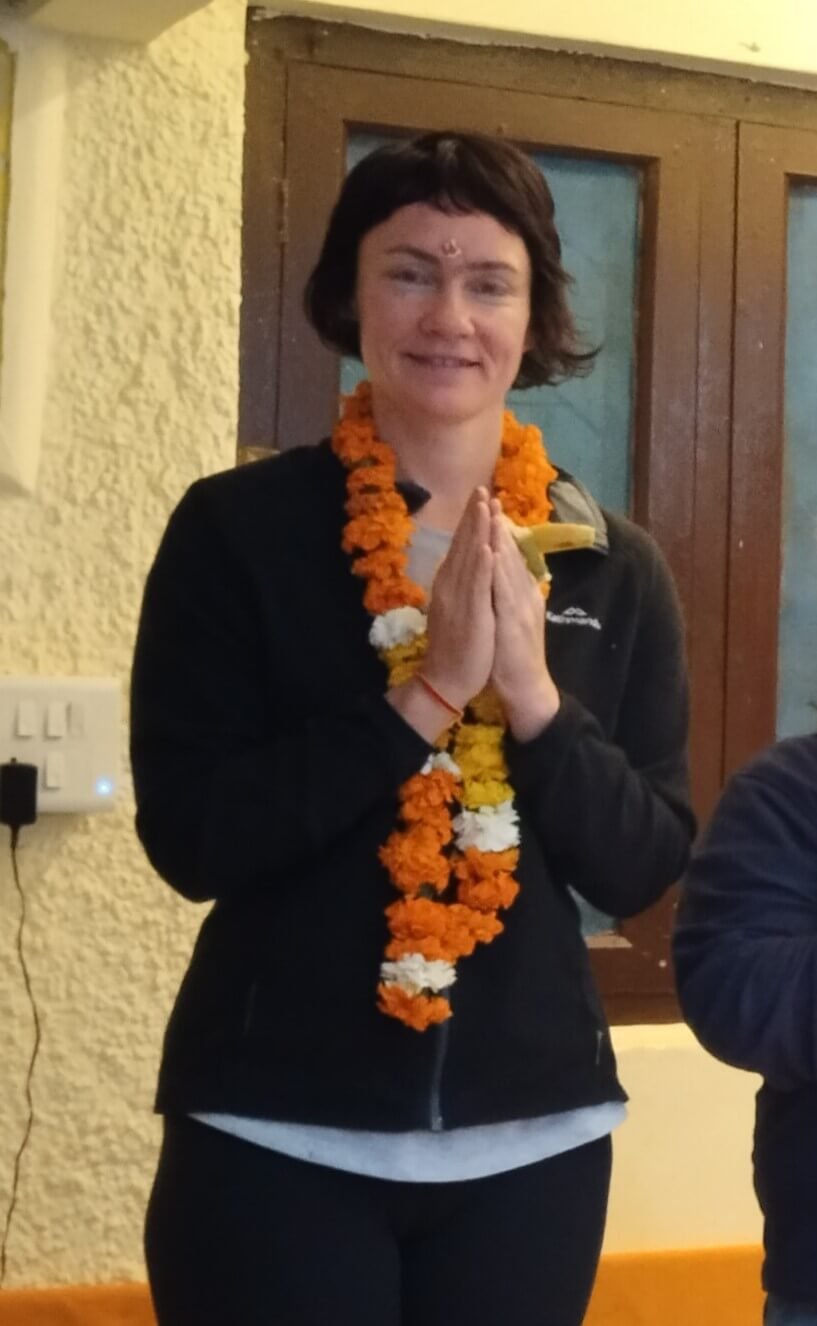 Elly Schultz- Australia
I have just completed a 7-day detox retreat with Deepak ji, Saroj, Gagan ji, Dr. Pooja, and the crew at Braham yoga and I could not recommend them highly enough! Throughout the whole experience, I was treated with nothing but love, compassion, and genuine care. I was given a wide variety of different therapies throughout the detox and did yoga and meditation classes every day. I also had very yummy healthy Ayurvedic food prepared with so much love from Deepak and Saroj! After seeing an Ayurvedic doctor- The lovely Dr. Pooja- the detox itself was all designed to suit my unique body type. Even going through the detox symptoms, the staff were all knowledgeable and supportive, answering all of my questions. I feel so much lighter, happier, and MUCH more relaxed from when I walked into see them only a week ago. Feeling like a new woman! I hope to come back again to join any yoga retreats in the future! Thanks so much to a great team! I'll miss you! As Saroj says … "be happy!".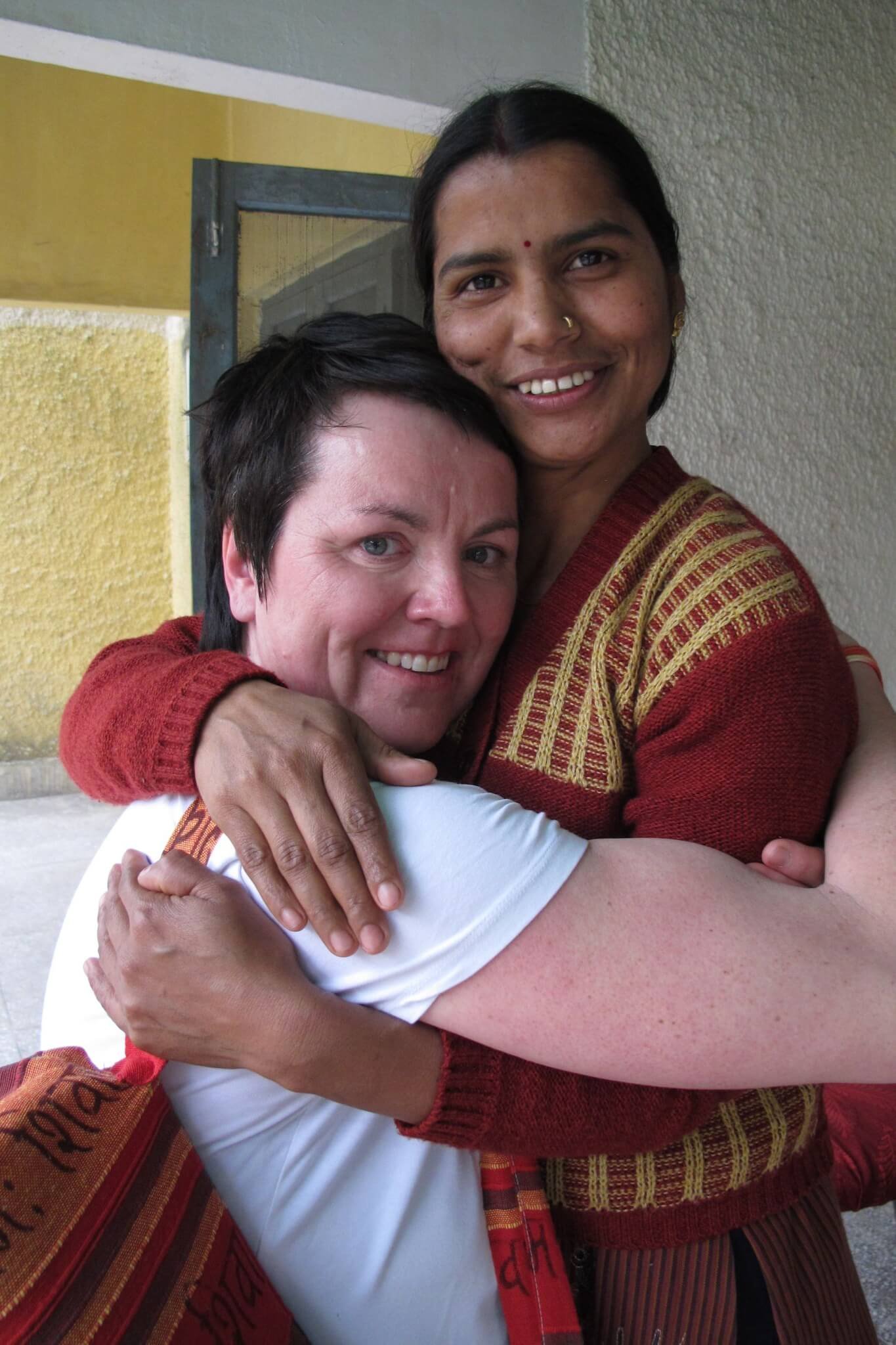 De Zen Fabriek- new zealand
Review: I had an amazing time at Braham Yoga! I ended up with 4 certificates! Deepak is a wonderful teacher, you can tell he is experienced and has a kind heart with a good way of transferring his knowledge to you. He focused mainly on the theory of yoga and meditation. Saroj is such an amazing human being. She is focussing on the practical and will put a smile on your face! Making jokes while simultaneously being serious and teaching you the practicals in a very easy and clear way! And Kamala thank you for being my model and giving me powder massages! I learned so much from them and hopefully be back soon! Thank you for all your good care - ayurvedic marma point massage - holistic massage - Shirodhara - herbal powder massage Thank you, Deepak, Soraj, and Kamla!!
Meet the Instructors/Teachers of the Retreat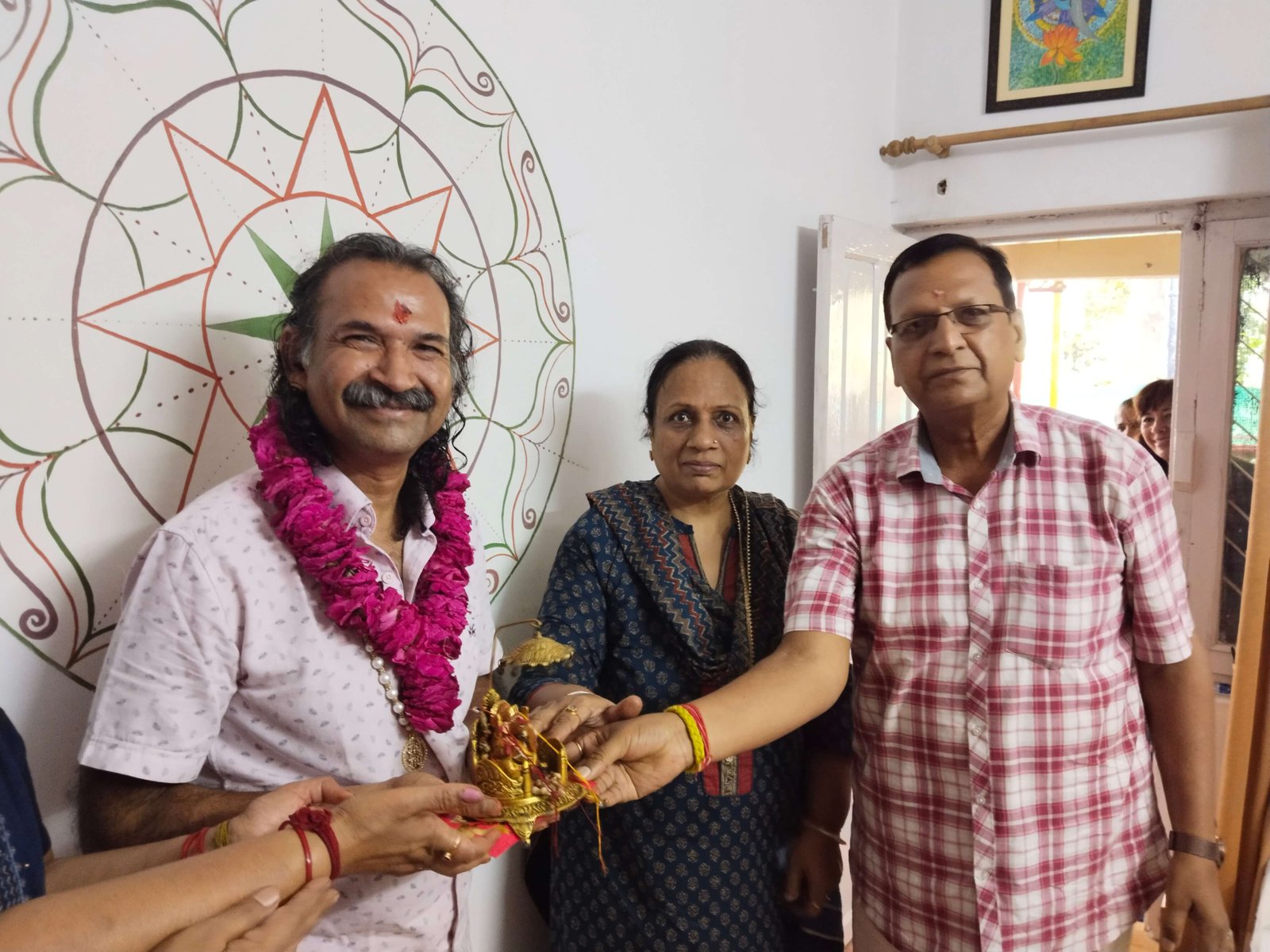 Swami Deepak ji He is the Doctor of Naturopathy, MS in Yoga, Ayurveda Ratan, Marma therapy Specialist, and Reiki Grand Master. All the retreats in Brahamyoga Rishikesh are under his supervision. He is the main instructor of Pranayam/meditation classes, emotional blockage release sessions, and other lectures related to life. Since 2002 he conducts various yoga retreats in India, Europe, the USA, etc.
Saroj Sajwan Saroj has 18 years of experience in Ayurveda Therapies. She has good knowledge of Ayurveda massage, holistic massage, marma massage, foot reflexology, Shirodhara, Nasya, Kati Basti, and so on. She is the main instructor of panchakarma therapies, and detox therapies, and is in charge of yogic food.
Yogi Gagandeep Singh Yogi Gagandeep is having an experience of more than 12 years as a yoga instructor in many kinds of yogic streams. He has a good command of the Hatha and Vinyasa styles of Yoga. He indeed motivated students through his speech to increase awareness of yoga, health & exercise. If the foundation is good then the structure will definitely be good, similarly, if the founder has so much of capabilities then surely students will become brainy.
Basic/Sample Schedule of the Retreat (according to Indian time standard)
08:00 AM - 09:00 AM: Detox Yoga
09:00 AM - 10:00 AM: Yogic Breakfast
11:00 AM - 01:00 PM: Ayurveda detoxification therapies
01:30 PM - 02:30 PM: Yogic Lunch
04:00 PM- 06:00 PM: Mantra chanting, Yoga Nidra, Pranayama, Meditation, Emotional blockage release
After 6:00 PM: Walk in nature/emotional blockage release session/Ganga Aarti/talks, etc
07:30 PM- 08:30 PM: Yogic Dinner
Food During the retreat
In our Detox program, we provide 2 vegetarian meals per day, yogi-detox tea, fruit, juices, and mineral water. According to your body constitution, we provide you with vegetarian food. The right choice of food not only helps to keep the body & mind healthy but detoxifies as well.

Accommodation Details
Situated on the banks of the Mother Ganges, the ashram will be the base for all the action. The serene and simple living of Rishikesh attracts the heart of everyone and allows a glimpse into real India. Away from the cacophony of the market, the ashram is situated aptly, as it is close enough to walk down and far enough to cut the guests out if they are seeking withdrawal for a while.
The rooms are spacious, airy, and clean with attached bathrooms. We have Wi-Fi services too but we reckon not to indulge in the material distractions for the coming seven days in the retreat.
Food is cooked under Ayurvedic recipes to maximize the guests' benefit. Prepared by Indian cooks, only vegetables that offer an express benefit are used with herbs. The food is vegan and light to detoxify the guests in and out.
FEE
599 USD - 1 person (Private single room in Ashram)
1099 USD - 2 persons ( Private double room in Ashram )
""RESERVE YOUR SEAT BY PAYING ONLY $100 NOW, THE REST OF THE FEE ON ARRIVAL"
"Retreat starts on Monday in every 3rd and 4th week of the month" Extras: Pick up by taxi from Delhi airport for USD 80 and from Dehradun airport for USD 30, up to our place.
Register now
Rishikesh- An Appeasing Nirvana
The pervasive presence of energy radiates from the entire land of Rishikesh. Witnessing the evolution of mankind from zero to the present form, the holy land recognizes the future and has become a magnet for spiritually attuned souls. Attracting people from all over the world, the divine grace flowing from the Mother Ganga purifies the visitor thoroughly. As per Hindu Mythology, one who takes a dip in the Ganges will rinse off all his sins and ills. Transforming individuals for the greater good, the sages, saints, and teachers in Rishikesh believed in genuine teachings and had the eye to identify the good in us all. Presence of Holy temples and Ashrams, this place is another pilgrimage city for the people of India. The serene waterfalls tell the tale of the cool mountain range just ahead of the city. However, a panoramic view of the Himalayas is available for us to rest our eyes on. Offering a wide range of adrenaline activities, the town offers rafting, bungee jumping, paragliding, air safari, and many other options. The cafes owned by the localities give a heartwarming, welcoming feeling and the delicious multi-cuisine food is yet another delight one would not want to miss.