Kundalini yoga retreat in Rishikesh, India
Braham Yoga Holistic Health is dedicated to promoting Yoga & health awareness camps throughout the world. This time we are conducting the Kundalini Yoga Retreat in Rishikesh (a spiritual town) nestled in the lower range of the Himalayas, also known as the yoga capital of the world. This retreat is for both kinds of people those looking for silence & relaxation and also those looking for spiritual growth.
What is kundalini yoga?
Kundalini is a special energy in the human body, staying in the lower energy center in the pelvic region in the form of three & a half coils. Because of its dormant flow, we human beings are stuck with different attachments and fears, those are the cause of suffering. Kundalini's yoga practice brings awareness of consciousness to achieve a clear understanding of life. Ancient Vedic Kundalini Yoga is a special practice to move this energy from lower energy centers to higher energy centers. There are seven energy centers in our body also called kundalini Chakras, each energy center has its specific benefit and meaning. In this Kundalini Yoga Retreat in Rishikesh, we give you a clear understanding of all these chakras and the process to activate them. You will also learn about kundalini yoga kriyas. Basically, the efforts and practices which are done by you to bring the energies from the lower kundalini chakra to the higher kundalini chakras are known as kundalini yoga kriyas.
Why you should learn to Alignment of Kundalini Energy?
The cause of suffering is ignorance. Every human being is looking for ultimate happiness. Happiness is within the human being, to get this connectivity Kundalini yoga must be practiced. Kundalini's awakening is a total psychophysiological event.

You know, there is cerebrospinal fluid in the spinal cord, through the specific asanas, intense breathing, and mantras, the fluid gets excited. In this Kundalini yoga Training, we guide you on how to move up this fluid in the spinal cord through every chakra to experience a higher level of consciousness.
What are the benefits of the kundalini yoga retreat in Rishikesh?
By having Kundalini Yoga in Rishikesh, you will see its benefits on all three levels of your body, which are, the physical level, mental or emotional level, and spiritual level.
Physical level
It is very effective to cure different diseases of the physical body such as high-low blood pressure, diabetes, constipation, back pain, sciatica, cervical pain, anemia, etc by practicing specific Kundalini yoga asana and breathing.
Mental or emotional level
Most physical illnesses and diseases come through the mind. With the practice of Kundalini yoga, tension, anxiety, insomnia, lethargies, imbalance of the nervous system, and all the related diseases of the mind can be cured. Its Improves the consciousness level of the mind to get positivity and happiness.


Spiritual level
Through Kundalini's yoga practice, the light of knowledge can be seen within. With the knowledge of the self, ignorance disappears. The self is free from all illusions, brought by the mind. Three different forms of life we experience every day: The awakening stage, the Dreaming stage, and Deep sleep. In the awakening stage whatever we experience, everything seems true. In the dreaming stage, we forget this awakening stage experiences and something new is there to experience which seems true. In deep sleep, both stages disappear and even our name & form disappear.
Then what is the truth? What is real?
Only one Truth is there and that is the self, which never changes. I never change but all experiences change. That I am the self. Self is untouched by all stages of experience. Himalayan traditional Kundalini yoga brings connectivity with the true self so all the illusions of suffering disappear and we get a balanced life.
Meet the Instructor of Kundalini Yoga Retreat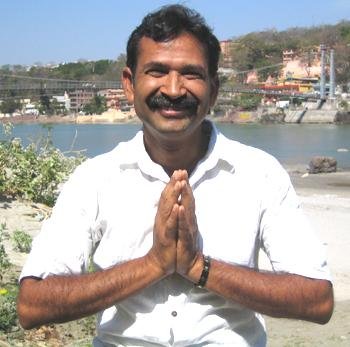 Swami Deepak Ji is the main instructor of this retreat. He has been practicing kundalini yoga since 2004 and started teaching kundalini yoga in Rishikesh in 2010. His teachings are famous all around the world. Until now he has taken 100s of kundalini Yoga Sessions and many of his students have seen positive changes into his/her life after learning kundalini yoga from swami ji. He is also a Doctor of Naturopathy, a Master's degree in Yogic science, Ayurveda Ratan, a Certificate course in Marma therapy, and a Grand Master in Reiki.
What our students say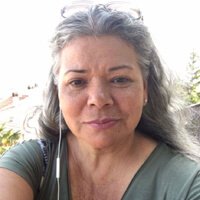 Esther Gonzalez Zamora
I am very grateful to God and a friend who brought me to this wonderful Place, on the banks of Ma Ganga in Ram Jhula, Rishikesh. Deepak is a very accessible teacher full of wisdom, who leads us to understand the simplicity and greatness of Existence in an easy and exciting way, taking classes with Deepak is an experience that I am enjoying to the fullest, things that I "already knew" I'm seeing them in a new light, and many others I didn't know. I am happy and very grateful to God! I highly recommend Braham Yoga with all my heart. This is my first time here and it certainly won't be the only time. I hope to return very soon and continue learning and healing with Joy!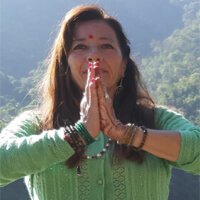 Denise Yoga
I love this kundalini yoga retreat very much. Actually, I am confused when I arrived at Rishikesh that which one should I join because there are many retreat centers but thanks to god that he brings me here, and don't think so much I just join the retreat and it is so so so much knowledgeable, I can't even explain by words that what are the benefits I get. Learn so many things here. Deepak guru ji is one of the best teachers I have ever met. The place is Very calm and peaceful. I Love the environment here. Thank you Brahm yoga.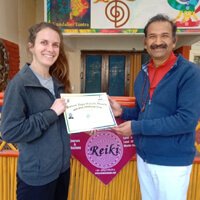 Abrao Neto
Great school! Deepak and the other teachers are greatly prepared and they know how to teach. The course was fantastic. Everyone in the group loved the experience. And something very special is learning yoga and meditation in a place so sacred as Rishikesh.
Highlights of a Kundalini Yoga retreat at Braham Yoga Rishikesh
Daily 2 classes of Kundalini yoga Asanas
Yogic cleansing purifies the body and mind
Daily Pranayama/meditation and yogic philosophy
Specific Asanas (postures), breathing, and meditation bring the flexibility
Health consultation by a registered Ayurveda doctor (Vaidya)
One Ayurveda massage and Shirodhara anytime in 6 days
Daily fruits, salad, milk, juice, and herbal tea.
Daily 3 vegetarian foods
5 nights accommodation
Skill Level
Beginner
Intermediate
Advanced

Accommodation (Ashram-like living)
You will be accommodated at Braham Yoga Ayurveda & Natural Healing in Rishikesh, a relaxing, genuine, friendly, and comfortable place. The accommodation is situated on the bank of the river Ganges. Different types of accommodation are available to suit various requirements ranging from comfortable to deluxe style.
Facilities :
Attach toilet bathroom.
Nature surrounding
Airy rooms with windows
Spacious room with a double bed
Free from town air and sound pollution
Neat, clean, and airy rooms with proper ventilation

Daily schedule
08:00 Yoga detox
09:00 Yoga Kundalini
10:00 Breakfast
12:00 Yoga Nidra
13:30 Lunch
17:00 Kundalini breathing and Pranayama
18:00 Meditation and Chanting
19:00 Ganga Aarti and Nature Walk
20:00 Dinner

Duration
06 Days
Food
We give Nutritious vegetarian food, fruits, salad, milk, juice, and herbal tea.
Meals included
Breakfast
Lunch
Dinner
Drinks
Drinks included
Coffee
Tea
juice
How to reach here?
Please Book your flight to Indira Gandhi international airport, Delhi, or to Jolly Grant airport, Dehradun.
From the Delhi airport (208 km), you will get a direct taxi to braham yoga Rishikesh, or we will arrange one for you, it will cost you around 80 USD. Or you can take a bus to Rishikesh if you are friendly with the environment and then from Rishikesh, you can take a taxi from Brahamyoga, which will cost you around 40 USD total.
From jolly grant airport, Dehradun (20km), you will get a direct taxi to brahamyoga Rishikesh or will arrange it for you, it will cost you around 30 USD.
From Haridwar (40 Km), we will arrange a taxi for you, it will cost around 40 USD.

FEE
450 USD (including everything mentioned above ) Ashram- Private Single Bedroom with attached toilet & Bathroom (1 person).
825 USD (including everything mentioned above) Ashram- private double bedroom with attached toilet & bathroom (2 people).
"BOOK YOUR SEAT BY PAYING ONLY $100 NOW, THE REST OF THE FEE ON ARRIVAL"

Register now